Jennifer Lawrence made her appearance on Jimmy Kimmel Live in Los Angeles on Tuesday afternoon (June 4).
The 28-year-old actress met up with her Dark Phoenix co-stars Sophie Turner, Tye Sheridan, Nicholas Hoult, Jessica Chastain, Michael Fassbender, and James McAvoy to talk up the final X-Men movie.
During their joint interview on the program last night, Jen and her co-stars opened up about their worst fears
Check out the photos below.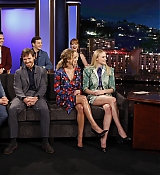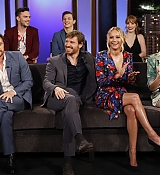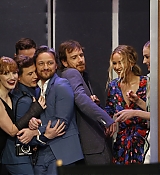 Gallery Links:
–
Public Appearances > 2019 > June 04 – 'Jimmy Kimmel Live!'