Jennifer Lawrence was all smiles as she arrives at an event held during the 2019 Tribeca Film Festival on Saturday afternoon (April 27) at BMCC Tribeca PAC in New York City.
The Oscar winning actress looked pretty in a black and white outfit and red heels as she was joined for a conversation with Robert De Niro and director David O. Russell.
During their conversation, Jen and Davidtalked about the past projects – Silver Lining Playbook, Joy, and American Hustle – they worked on together.
"I'm writing something for you now," David teased.
Jen then responded, ""You wrote it, I would do it, you told me how to do it better."
Jennifer was wearing a Brunello Cucinelli outfit.
Check out the photos below.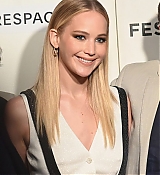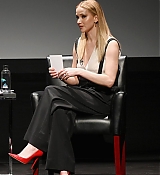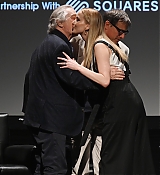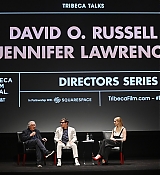 Gallery Links:
–
Public Appearances > 2019 > April 27: Tribeca Talks; Director Series in New York City