Jennifer Lawrence made an appearance at Churchill Downs Saturday to show her support for the arts.
The actress presented an award at the third annual Awards in the Arts ceremony.
The event was hosted by Fund for the Arts, Jennifer Lawrence Foundation and Churchill Downs, and honored several of the city's prominent artists and arts organizations.
"This was an amazing evening full of creativity and inspiration," said Meredith Lawrence, Jennifer's sister-in-law and director of the Jennifer Lawrence Arts Fund and Jennifer Lawrence Foundation. "Through this event, we're able to raise critical dollars and deliver transformative arts experiences to children and their families. I'm so glad Jennifer came home to help shine a spotlight on Louisville's world-class arts community."
Seven awards were presented in categories ranging from arts innovation, arts education, arts advocacy and lifetime achievement.
Each winner received a statue created by a local artist and a $5,000 cash grant.
Proceeds from the event will benefit the Jennifer Lawrence Arts Fund.
The fund has reportedly invested more than $1 million into the community to provide access to the arts for more than 75,000 people. Check out the photos below.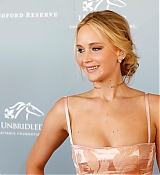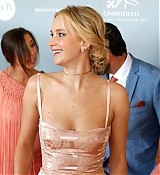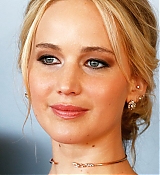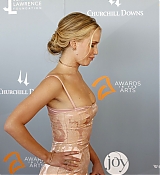 Gallery Links:
– Public Appearances > 2018 > 
April 28 │3rd Awards for the Arts in Louisville, Kentucky